6 Easy Ways to Alleviate Dental Anxiety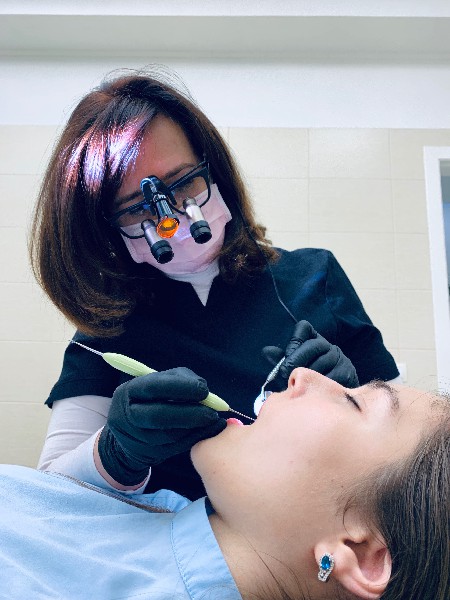 Research your dental practice

If you're unfamiliar with the dental practice you are considering, collect some feedback or referrals from friends and family. A dentist referral database is also available through the American Dental Association. Seeing the online reviews of a dental office may give you peace of mind before your appointment.
If you're nervous about the dental office, consider stopping by unannounced, just to obtain a brochure about the doctor and staff. Many offices have numerous brochures available in their waiting rooms for people to read. This will give you an opportunity to get a sense of the atmosphere and to meet the front office staff. If you are warmly greeted in the front, there is a very good likelihood you will be made to feel welcome and comfortable throughout the office!
Talk about your anxiety and dental phobia
Some anxiety can be related to a fear of the unknown. Asking questions about the procedure and expressing your concerns will help your dentist adapt to your needs. Instead of heading directly into your treatment, consider a consultation with your dentist to go over your procedure beforehand. Building a relationship with your dentist and being familiar with the staff and practice can help calm your nerves and dispel your phobia for future visits.
3. Address All of your senses
Dental care stimulates all five senses and can lead to nervousness. Examples include:
Sight – bright lights shining near your eyes
Smell – cleaning supplies or perfumes
Sound – dental instruments or handpieces
Taste – dental ointments introduced into your mouth
Touch – stretching of the lips and cheeks
Wearing earbuds can help you lessen the sounds you may be exposed to. Talk with your dentist about what can be done to address your sensitivities.
4. Breathing and Relaxation Techniques
Many meditation techniques focus on breathing to reduce stress and promote relaxation. By practicing positive breathing habits before and during your dental procedure, you'll be able to alleviate dental anxiety.
Mental Distractions
Podcasts, audiobooks and music can help you relax during your procedure in a healthy way, allowing you to focus on topics of interest and enjoyment.
Plan Ahead
Before your procedure, it's important to think about what you ingest. Caffeine, soda and sugar can negatively affect your body and make it difficult to stay comfortable and calm. Choosing the right appointment time can also be beneficial. Selecting a time when you're less likely to be rushed or under pressure can help you deal with anxiety that isn't related to the dentist at all.
Subscribe to our blog by email.
Sep 25, 2019
by